Notes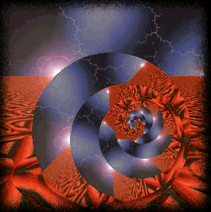 The Net is filled with links.

Links upon links, leading off

into unknown directions,

sometimes to treasures;

sometimes to broken or

forgotten destinations.

On these pages are links that fulfill a number of criteria. First of all they are generally of personal interest. Secondly they are generally not Award-winning or Top 5 Percenters but rather tend to be off the beaten path. Thirdly, their link integrity is periodically checked (by software). Many of these links are mature, that is they have been online for two years or more.
Comments, error reports such as dead links, spelling mistakes or wayward code alerts welcomed. Send to: mcclay@taolodge.com
Public Key
Note: The following key was updated on April 16, 2005.


-----BEGIN PGP PUBLIC KEY BLOCK-----
Version: PGPfreeware 7.0.3 for non-commercial use 

mQCNAi2omUUAAAEEAMEdNv1udtYyga1k0MNCCQyqc6DmMWYiLF579wWbRdrqq0ad
SMYUXProSkuApl6uT0L5op5vmXu/QITLW6fjFS28nfC8seTv3xX7awVg2sTSHdZ2
OMMleoLzKF2HoRbmmD0hErOkaKzAFODw1zRW01ZPql50BsVJ25pxvnXH3f2lAAUR
tCFSdXNzIE1jQ2xheSA8bWNjbGF5QHRhb2xvZGdlLmNvbT6JAJUDBRA+ixqmmnG+
dcfd/aUBAZmzBACKrmMHHlNp3QoZS4BKM7ba8pX7RPfzJa1Uugk4vZrGLmtHhytI
Ma2EV34kOfIz/OEo2VwGIkxbHS7j5mYKegfub5iV90y3i8dk+noFCNXn6CiCfuX3
8ox2boo1E4sLiIlmBinx4iJEL1Z5eIu0ntg/2HZ7st6HDSGGifPjZDpQSLQkUnVz
cyBNY0NsYXkgPG1jY2xheUB0YW9sb2RnZS5jb20udHc+iQCVAwUQPosba5pxvnXH
3f2lAQHvKQP/X7TWfmw+ruEHej5OOR9eQqrCyHRnJH2qfbZ+zIgSu3cZGAoZRQri
f4E4U0OVDuVHuNa5tvk/qkgbTGkf1yUxy/RPsjlvJQT/8BdbzBiqBE+WuH5H9VA3
gU6yYBFgNQIKEuVB6l/ZNOVEgvABfwFmKh9/kvoYXiPbhFa9eu51Psg=
=L7gZ
-----END PGP PUBLIC KEY BLOCK-----

Revised:



Artwork/Design Copyright © 1994-2008 McClay